It is finally here: introducing Justin's World of Softball's "Wild 150"! We scoured the country in order to represent the best of the very best in this jam packed field of talented.
JWOS also went a step beyond and broke things down further by ranking the top 25 athletes by position in each of four categories: pitcher, catcher, infield, and outfield. Enjoy!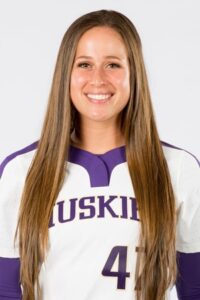 1. Morganne Flores, Washington
Our No. 1 athlete heading into the 2020 season is Washington's Morganne Flores! After missing the 2018 season due to injury, Flores rebounded with an all-American season in 2019 that included a .348 batting average and a home run total nearly quintuple that of her nearest teammate.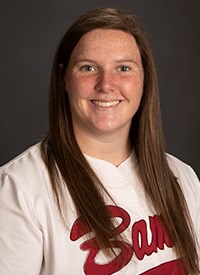 2. Bailey Hemphill, Alabama
Arguably the most dangerous bat in a potent Alabama lineup, Hemphill tied the SEC single-season home run record last season and led all of Division I with eighty-four RBIs.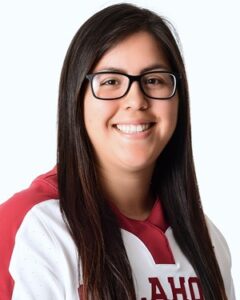 3. Giselle Juarez, Oklahoma
The top pitcher in our rankings, Juarez went from an all-American at an upstart Arizona State team to the ace of an always-stellar Oklahoma pitching staff.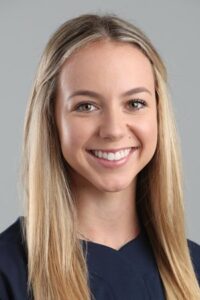 4. Jessie Harper, Arizona
Harper led all Division I batters with 29 home runs a season ago, also a career high for her. The Wildcats star carries one of the nation's most potent bats.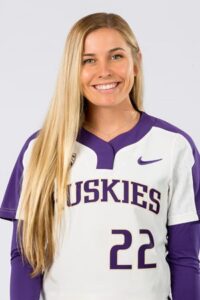 5. Sis Bates, Washington
What Derek Jeter was to baseball, Sis Bates is to softball: An incredible, cat-like defender with a solid presence at the plate who can start a rally with her bat just as easily as she can stop one with her glove.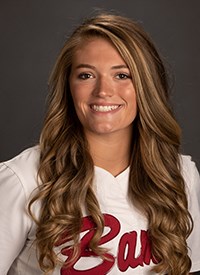 6. Montana Fouts, Alabama
A stellar freshman season saw Fouts live up to the hype that surrounded her pre-collegiate years, and she now enters 2020 with a year of college ball under her belt, experience that should serve her well.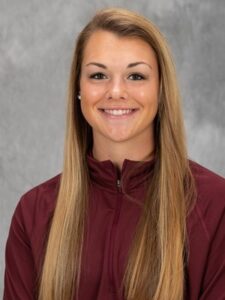 7. Amber Fiser, Minnesota
One of the Big Ten's all-time finest, and whose dominance in the circle served as a major factor in her team's WCWS run a year ago, Fiser has one more season to add to her legacy in Minneapolis.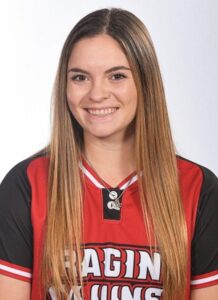 8. Summer Ellyson, Louisiana-Lafayette
Ellyson shouldered the load in Lafayette during her junior year, and performed to a high level, against both conference and ranked competition.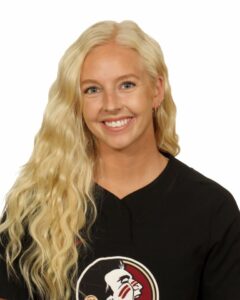 9. Sydney Sherrill, Florida State
A spark plug in the Seminoles' order, and now a seasoned veteran, Sherrill combines an ability to hit for a high average with a powerful pop in her bat.
10. Gabbie Plain, Washington
The likely future Olympian will anchor the Huskies' pitching rotation this year as the sole returning veteran, after serving as a major catalyst to her team's deep postseason runs over the last couple of years.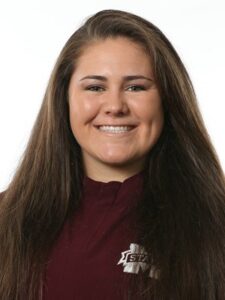 11. Mia Davidson, Mississippi State
Occasionally overlooked down in tiny Starkville, Davidson is one of the most prolific power hitters in the nation.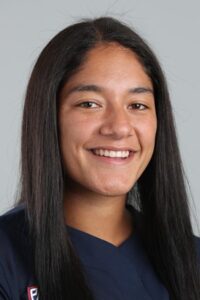 12. Alyssa Palomino-Cardoza, Arizona
A two-time first-team All-American, Palomino-Cardoza is a constant in the Wildcats lineup and currently sits in 12th place on the program's all-time home run list.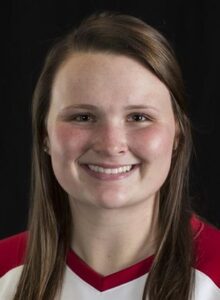 13. Kayla Konwent, Wisconsin
A unanimous first-team All-American last season, Konwent quickly became one of the nation's most feared hitters in her first full collegiate season, a story made even more remarkable by her two-year comeback from injuries that prefaced the big year.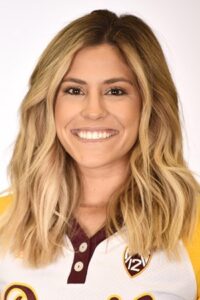 14. Kindra Hackbarth, Arizona State
On a powerful offensive squad, Hackbarth led the way with a .412 batting average and in eight statistical categories across the board.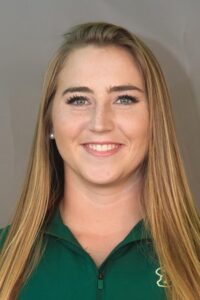 15. Georgina Corrick, South Florida
Drawing comparisons to legendary Bulls Hall of Famers of years past, Corrick is not only one of the top collegiate hurlers; she also played a role in Great Britain's Cinderella run to the European Olympic qualifier championship game over the summer.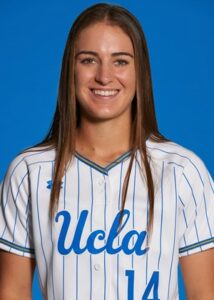 16. Kelli Godin, UCLA
Godin led the Bruins with a .418 batting average as a freshman in 2019, one of three offensive categories where she topped the team's charts during their championship season.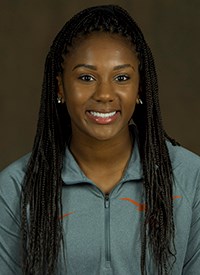 17. Janae Jefferson, Texas
Jefferson was already in Austin when Mike White arrived, and the standout infielder has thrived, now a two-time All-American in just two seasons on the Forty Acres.
–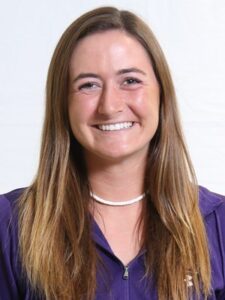 18. Danielle Williams, Northwestern
The reigning National Freshman of the Year, Williams' arrival in Evanston buoyed Northwestern to a stellar 2019 season that included hosting a regional. She contributed both with her powerful left arm and with her bat.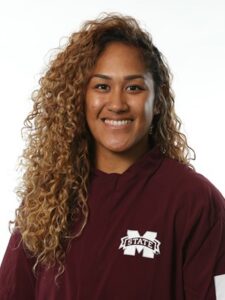 19. Fa Leilua, Mississippi State
A former Arizona State transfer, Leilua combined with Mia Davidson (#11) to form one of the most potent offensive duos in the SEC. She finished 2019 tied for eighth in the country with twenty-two home runs.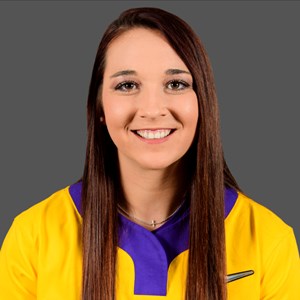 20. Shelbi Sunseri, LSU
One of the biggest breakout stars from the 2019 campaign, Sunseri swung a big bat and also helped lead the team in the circle. She finished ranked nationally with seventeen home runs on the year, and added a 2.34 earned run average.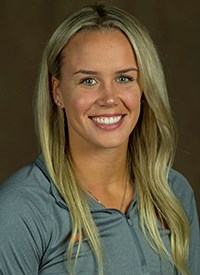 21. Miranda Elish, Texas
Elish is known for starting her collegiate career on a 23-0 undefeated run during her time at Oregon, but she made waves in the Big 12 as the immediate ace of the Longhorns staff, and showed off a solid offensive presence, as well.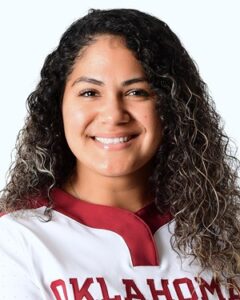 22. Jocelyn Alo, Oklahoma
It says something about a player when a .379 batting average and sixteen home runs is considered a "down year". With a 2/2 showing for All-American awards in her first two years in Norman, Alo's bat is still a powerful one.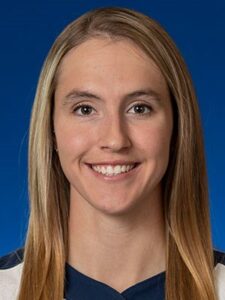 23. Meghan Beaubien, Michigan
A first-team All-American as a freshman in 2018,  Beaubien got to share a bit of the load as a sophomore, but still helmed the staff, posting a 1.87 ERA and averaging almost exactly a strikeout per inning.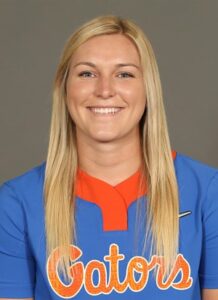 24. Kendyl Lindaman, Florida
Lindaman barely missed a beat in her transfer from Minnesota to Florida, as the star slugger earned her third career All-American honor and posted a .330 batting average and a team-leading fifteen home runs for the Gators.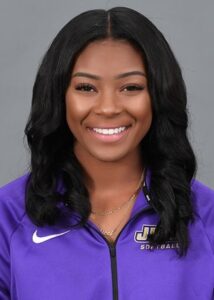 25. Odicci Alexander, James Madison
Yes, Megan Good is no longer in the picture, but it's because Alexander that James Madison will remain a postseason stalwart in 2020. Not only capable of being the ace of a solid pitching staff, Alexander swings a solid bat, as well.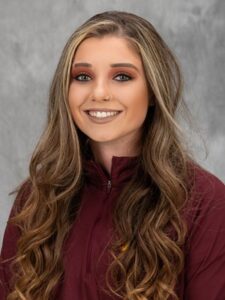 *26. Hope Brandner, Minnesota
Brandner makes our list with an asterisk, due to her health issues to start the season. If healthy, she's a top-30 player. If she is out for the year, it's a big blow to Minnesota's offense. Time will tell as there is no timeline for her return, read our release here.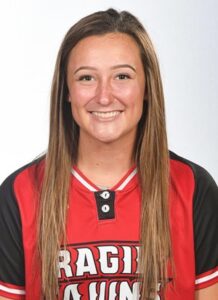 26. Megan Kleist, Louisiana-Lafayette
Despite a year away from the game, Kleist retains one of the nation's highest-quality arms, and will get to prove her worth in the non-conference portion of the season, but should also be more well-rested for the postseason.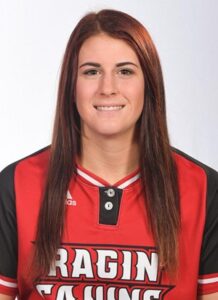 27. Alissa Dalton, Louisiana-Lafayette
Frequently overlooked thanks to the large amount of high-level transfers that have populated Lafayette of late, Dalton is the reigning conference Player of the Year and was picked by the league's coaches to win the award again in 2020.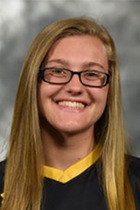 28. Courtney Coppersmith, UMBC
Coppersmith enjoyed a stellar freshman campaign, racking up no-hitters left and right and helping buoy her UMBC squad to a conference tournament championship and an NCAA tournament berth.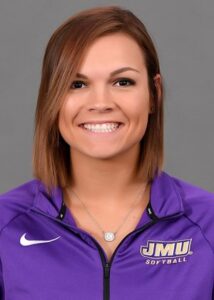 29. Kate Gordon, James Madison
A solid offensive star with a quality bat in her hands, Gordon is a likely candidate to lead the Dukes' offense this season, a high positive for head coach Loren LaPorte and JMU fans.
30. Jenna Cone, George Washington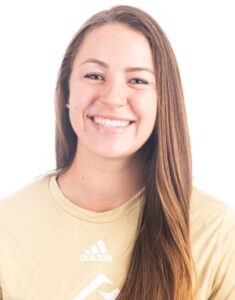 Three times an all-region selection, Cone is the reigning A-10 Player of the Year and set program single-season records for home runs and RBIs. Her twenty home runs also tied a conference record.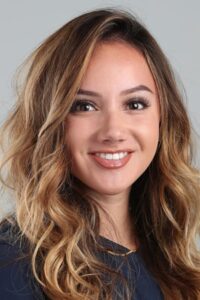 31. Reyna Carranco, Arizona
Carranco's .416 batting average in 2019 not only led her team, but also made her the first Wildcat in five years to finish the season over the .400 mark.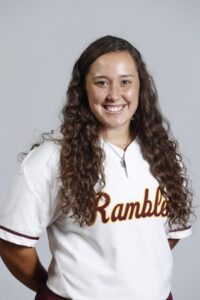 32. Allyson Ivey, Loyola Chicago
Ivey enjoyed a career year last season, finishing the year with a .460 batting average and fifty-four RBIs, both of them single-season program records.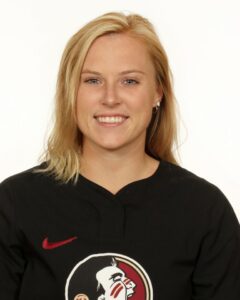 33. Dani Morgan, Florida State
Morgan finished second on the FSU roster with a .377 batting average a season ago, with her junior year serving as a breakout year that also saw her finish with fourteen home runs and 58 RBIs.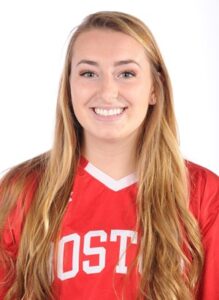 34. Ali Dubois, Boston
Inexplicably still one of the best-kept secrets in the game, Dubois is the twice-reigning conference Pitcher of the Year and is also a two-time all-region selection. In just two years of her career, she already stands in the program's career top ten in wins, shutouts, and strikeouts.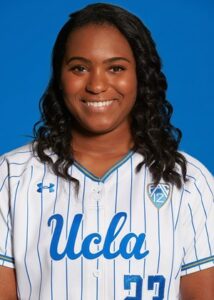 35. Aaliyah Jordan, UCLA
A first-team All-American as a redshirt freshman in 2018, Jordan led the Bruins with twenty doubles last year and finished in the top three on the program roster in six other statistical categories.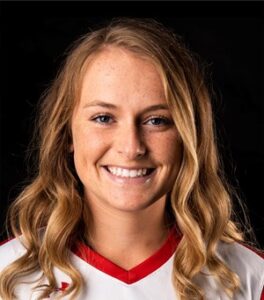 36. Rachel Anderson, Southeast Missouri
The three-time first-team all-Ohio Valley honoree earned the first All-American award of her career in 2019 after finishing the year with a .454 average and an .842 slugging percentage.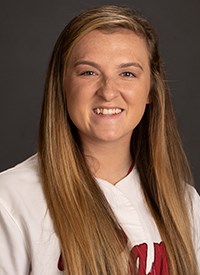 37. Kaylee Tow, Alabama
A two-time All-American during her career in Tuscaloosa, Tow batted .309 last season and led the team in runs scored.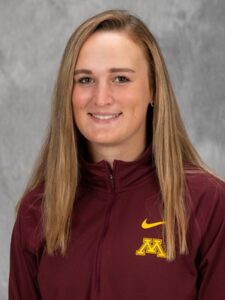 38. Natalie Den Hartog, Minnesota
Den Hartog's breakout freshman campaign helped lead the Gophers offense en route to a top-8 national ranking and the program's first WCWS berth. She was a top-3 finalist for National Freshman of the Year.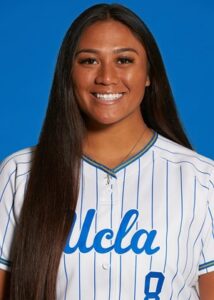 39. Megan Faraimo, UCLA
Faraimo will lead the Bruins staff as a sophomore, thrust into the ace role thanks to Rachel Garcia's commitment to Team USA. Faraimo showed impressive work in the circle as a freshman a year ago, and also played for the US Junior National Team this summer.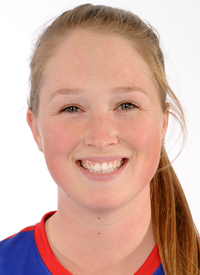 40. Courtney Cashman, UMass-Lowell
Cashman stood alone as the sole Division I player to finish the 2019 campaign with a batting average above .500, ending the year with a .508 mark as a junior.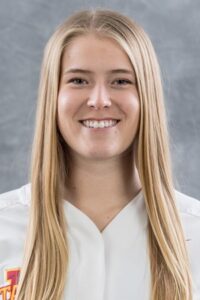 41. Sami Williams, Iowa State
Williams led the nation with twenty-five doubles as a junior in 2019 and set four program single-season records, including home runs and runs scored.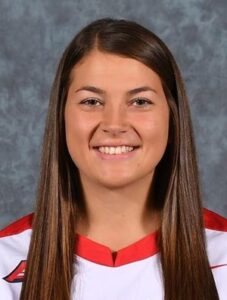 42. Melissa Rahrich, Stony Brook
Rahrich enters 2020 looking for her third consecutive conference Player of the Year award, and leads her team with both a potent bat and a quality arm.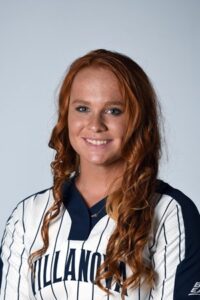 43. Paige Rauch, Villanova
In her first season at Villanova following a transfer, Rauch was unanimously named the Big East Player of the Year and led the conference in ten offensive categories.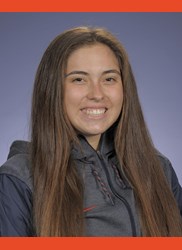 44. Bella Loya, Illinois
The Illini backstop enjoyed remarkable consistency as a sophomore in 2019, finishing the year with career highs in hits, home runs, and RBIs, and posting a .645 slugging percentage.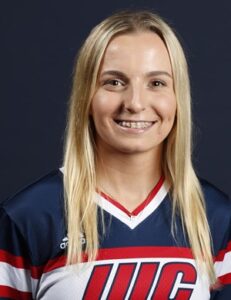 45. Kayla Wedl, Illinois-Chicago
During her junior season, Wedl earned her third consecutive all-conference honor and was named the Horizon League Player of the Year. She ranks fifth in program history in home runs.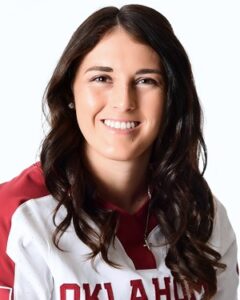 46. Grace Green, Oklahoma
Green earned third-team All-American honors as a true freshman, finishing the season with a .359 batting average with seventeen home runs.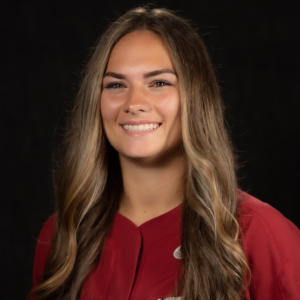 47. Autumn Storms, Arkansas
Besides sporting one of the game's best names, Storms had a stellar, breakout season in 2019 and will now enter 2020 as the Razorbacks' staff ace.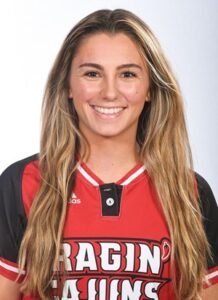 48. Sarah Hudek, Louisiana-Lafayette
Hudek started every game of the Ragin' Cajuns' season in her first season in Lafayette and set a career high with eleven home runs; she led her team in runs scored and total  bases.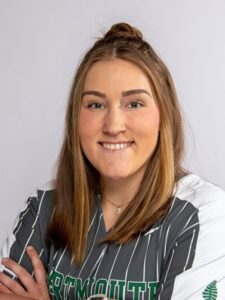 49. Micah Schroder, Dartmouth
Unanimously selected to the all-Ivy first-team as a junior in 2019, Schroder earned the Ivy League Player of the Year award after setting a Dartmouth program record with a .473 batting average.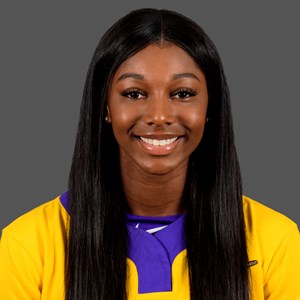 50. Aliyah Andrews, LSU
A two-time all-SEC performer in the LSU outfield, Andrews batted .358 last season and set a program single-season record with forty-seven stolen bases.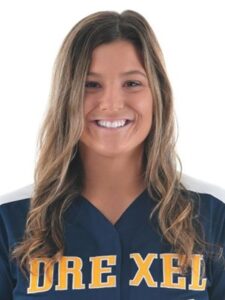 51. Linda Rush, Drexel
Swinging a particularly powerful bat, playing at Drexel has allowed Rush to fly largely under the radar, but make no mistake: Powerful might be an understatement of her offensive prowess.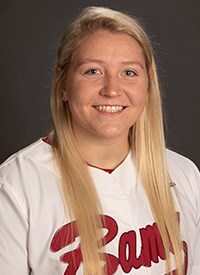 52. Sarah Cornell, Alabama
Following a transfer in from Hofstra, Cornell played a quality role in the Tide's success last season, and as named the SEC Pitcher of the Year for her efforts in the circle.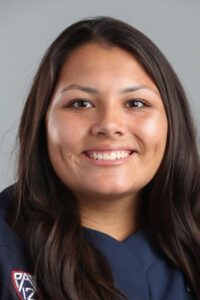 53. Mariah Lopez, Arizona
After a solid career at Oklahoma as a mid-staff arm, Lopez will now finish her career in Tucson and is expected to ace the Wildcat staff.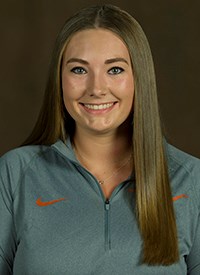 54. Shealyn O'Leary, Texas
With a full year's experience under her belt, O'Leary is one of the Big 12's bright young stars, and should be a dependable arm in the circle for the Longhorns.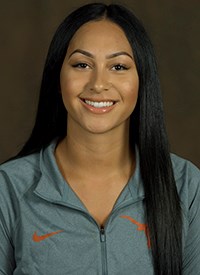 55. Mary Iakopo, Texas
Iakopo has earned all-conference honors in two separate Power Five leagues in the first two years of her career, after beginning her career at Oregon before transferring to Texas, where she now will anchor the Longhorns' batting order a year after she led the squad in seven offensive categories.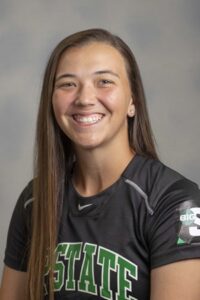 56. Alyssa Oakes, USC-Upstate
A powerful slugger in a program that's famous for turning out big bats, Oakes' twenty-two home runs tied her for eighth in the nation last season.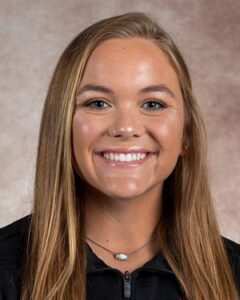 57. Tristen Edwards, Nebraska
Continuing the legacy of one of the Cornhuskers' softball program's most illustrious families, Edwards earned her second consecutive first-team all-Big 10 honors a year ago.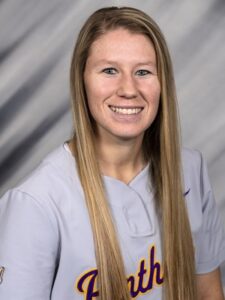 58. Sammey Bunch, Northern Iowa
The reigning Missouri Valley Conference Player of the Year, Bunch set the Northern Iowa single-season record with seventeen home runs and her .822 slugging percentage also set an all-time mark for the program.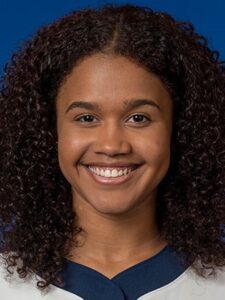 59. Lexie Blair, Michigan
The Wolverines' starting left fielder, Blair earned a unanimous selection to the All-Big 10 first team last season and was also a top-10 finalist for National Freshman of the Year.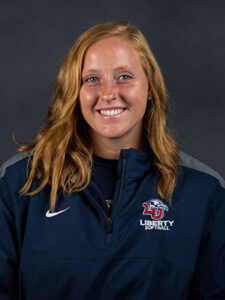 60. Amber Bishop, Liberty
Along with sister Autumn, Amber Bishop has proved a solid piece of the Flames' batting order, and now enters her senior season with high expectations. She hit thirteen home runs in 2019, more than three times the total of her next-closest teammate.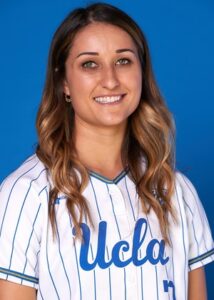 61. Briana Perez, UCLA
The younger sister of former Bruins standout Kylee Perez, Briana has made a name all her own during her two years in Los Angeles. She led the champion Bruins in 2019 with seventy runs scored, and added twenty-one stolen bases and a .383 batting average.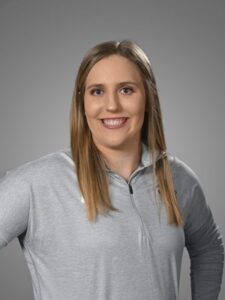 62. Carrie Eberle, Oklahoma State
Eberle transferred from Virginia Tech this summer, and now aims to assume the ace role for the team's pitching staff as the Cowgirls look to make a run back to Oklahoma City in 2020.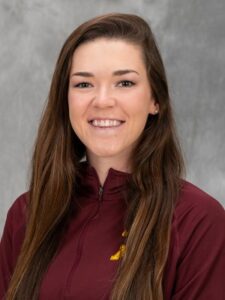 63. Makenna Partain, Minnesota
One analyst called Partain one of the "best kept secrets in the country", a distinction that the Gophers hope will not be the case after the season.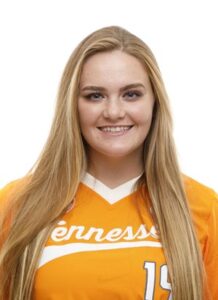 64. Ashley Rogers, Tennessee
Rogers established herself as the Lady Vols' ace during her freshman season, and will now helm a young staff in Knoxville. She finished seventh in the SEC in 2019 with a 1.94 ERA.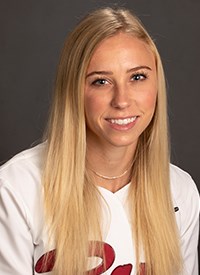 65. Alexis Mack, Alabama
Yet another former Oregon star, Mack also sat out the 2019 year and now will enjoy her final collegiate season as part of the Crimson Tide; her speed and presence in the box will be a valuable asset to the favored Tide.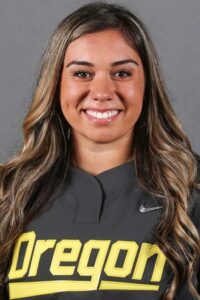 66. Brooke Yanez, Oregon
After a stellar 2019 at UC-Davis, Yanez got to Oregon via the transfer portal and will now get to face some of the nation's top offenses.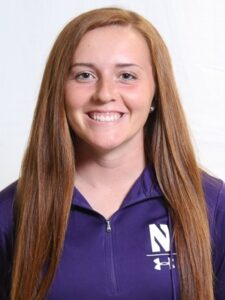 67. Jordyn Rudd, Northwestern
One of a pack of terrific underclassmen that reached Evanston in 2019, Rudd led the Wildcats batting order and will look to enjoy a similarly-successful sophomore campaign in 2020.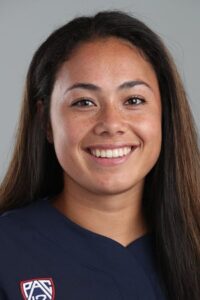 68. Malia Martinez, Arizona
The Wildcats' third baseman posted a career-high .339 batting average last season, earning first-team all-region and second-team all-PAC 12 honors for her efforts.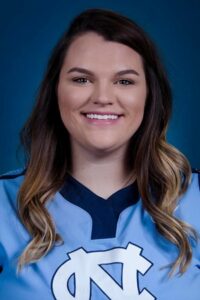 69. Brittany Pickett, North Carolina
It seems like Pickett has been at UNC for more than just three years, which speaks to her durability and the impact that she has had on the Tar Heels' program. She earned her third all-conference honor in 2019.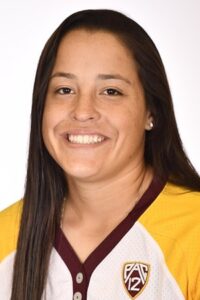 70. Maddi Hackbarth, Arizona State
Sporting one of the PAC-12's heaviest bats, Hackbarth owns twenty-five home runs and a .524 slugging percentage during her two years in Tempe.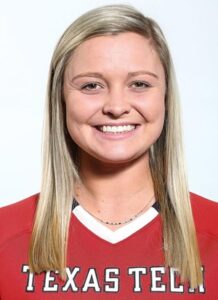 71. Karli Hamilton, Texas Tech
The speedy outfielder led her team in five different categories last season, including batting average (.398) and hits (78), finishing in the top five in nearly every offensive category for the program.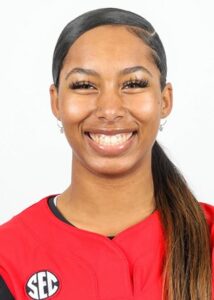 72. Cierra Bryan, Georgia
Georgia's standout center fielder batted .317 last season, scoring forty-eight runs and leading the team with five triples. Her eleven home runs ranked second on the squad.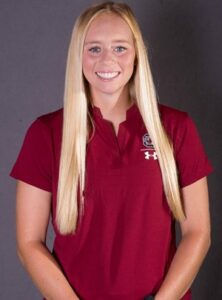 73. Jana Johns, South Carolina
The sophomore infielder's fifteen home runs a season ago tied the program's single-season record; she added a .708 slugging percentage and fifty-six hits in all.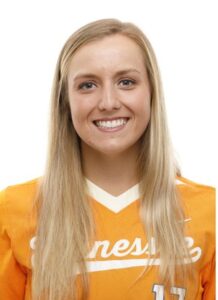 74. Chelsea Seggern, Tennessee
During her junior campaign, the Lady Vols infielder recorded a .366 batting average and collected six home runs; fifty-six hits; and 46 RBIs.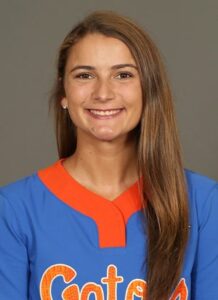 75. Hannah Adams, Florida
Adams finished her sophomore campaign with a .284 batting average and a .411 slugging percentage, collecting thirteen doubles and going a perfect 4-4 on the basepaths.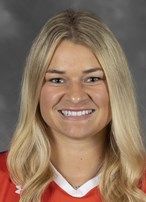 76. Whitney Walton, UT-Arlington
The Mavericks' starting shortstop, Walton finished fourth in the Sun Belt with her .393 batting average as a junior, leading the league in runs scored and finished the year with four home runs and twenty-seven RBIs.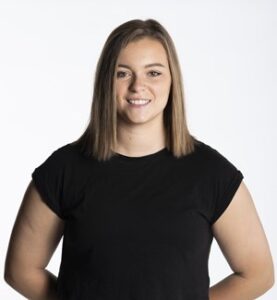 77. Katie Wingert, Rutgers
Wingert ranked second in the Big Ten with eighteen home runs as a freshman, batting .317 on the year with forty-five RBIs.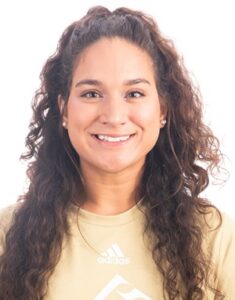 78. Sierra Lange, George Washington
A true utility player, Lange spent time in the pitching circle, as well as in the infield and outfield, for her squad last season, rewriting the program record books in the circle and posting a .411 batting average that led the A-10 conference.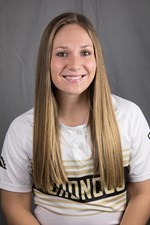 79. Sydney Stefanick, Western Michigan
Stefanick paced her team both at the plate and from the circle, establishing herself as one of the top athletes in the MAC. She finished with a .308 batting average, twelve home runs, and forty-seven RBIs, as well as a 3.05 ERA and ninety-seven strikeouts. Each number led the program.
80. Chardonnay Harris, Louisville
After transferring to the Cardinals from Auburn this summer, Harris could be an X-factor in the ACC race, and will certainly give a boost to the team's efforts in the circle.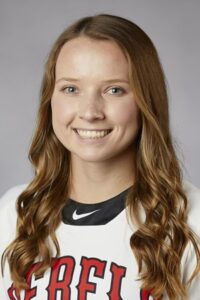 81. Jenny Bressler, UNLV
The Rebels' freshman hurler quickly established herself as the team's pitching ace, finishing with a 23-5 overall record, a 2.10 ERA, and 154 strikeouts.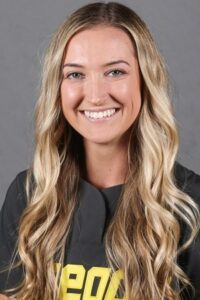 82. Haley Cruse, Oregon
Known for her dancing videos and internet virality, make no mistake: Cruse is a quality athlete and will be a key cog in the Ducks' operation this year.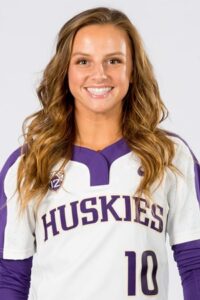 83. Sami Reynolds, Washington
Reynolds thrived in the postseason, capping off a particularly impressive freshman campaign that saw her collect a .330/5/43 stat line, as well as all-Region & all-PAC 12 honors.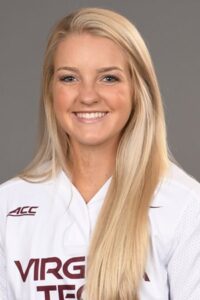 84. Jayme Bailey, Virginia Tech
Bailey earned the Hokies' starting first base position, finishing in the top five on the team in on-base percentage and batting average. She earned first-team all-ACC honors and a second-team all-Region nod after the season.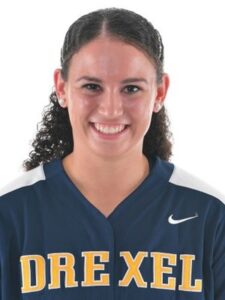 85. Kristi DiMeo, Drexel
A consistent and powerful hitter, DiMeo has enjoyed consistent success at the plate during her tenure with the Dragons.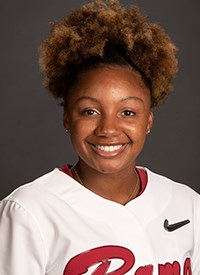 86. Elissa Brown, Alabama
The Crimson Tide speedster led the team with forty-eight stolen bases and finished the year batting .328.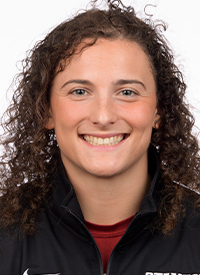 87. Teaghan Cowles, Stanford
Entering her senior season, Cowles sits in the top ten in program history in three statistical offensive categories and is coming off of a season where she earned all-region and all-PAC 12 honors.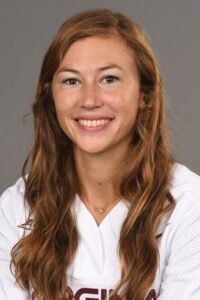 88. Darby Trull, Virginia Tech
Trull led the upstart Hokies team with a .406 batting average, recording twenty-two extra base hits and a .482 on-base percentage.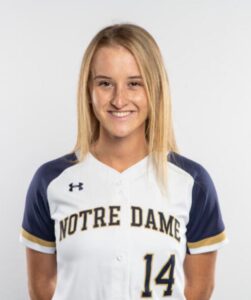 89. Payton Tidd, Notre Dame
Tidd saw action in forty-one games for the Fighting Irish as a freshman, finishing with a 3.01 ERA and a strikeout/walk ratio better than 2/1.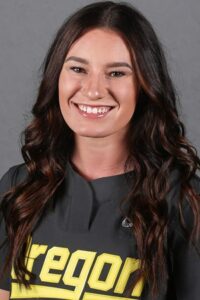 90. Jordan Dail, Oregon
After nearly single-handedly leading the Ducks' pitching staff a season ago, the former Virginia Tech transfer should be even better as part of a rotation in the circle this year.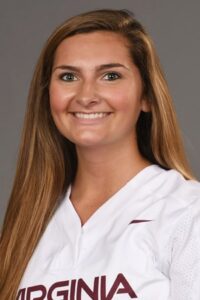 91. Kelsey Bennett, Virginia Tech
The ACC Freshman of the Year and a member of the JWOS All-Freshman Team, Bennett was a first-team all-ACC selection after setting a new program record with a .725 slugging percentage.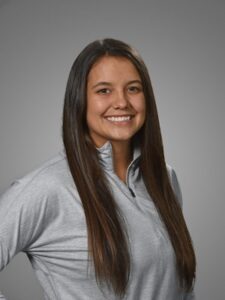 92. Chyenne Factor, Oklahoma State
A key piece of the Cowgirls' run to the WCWS last season, Factor earned a nod to the all-Big 12 Freshman team and established her spot as a vital part of the team's order and defensive alignment.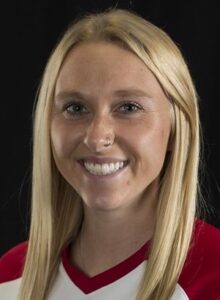 93. Kaitlyn Menz, Wisconsin
The Badgers' ace finished her junior year of 2019 with a 2.13 ERA, the best mark of her career. She pitched well against Oklahoma in the regional round, including earning a win over the Sooners.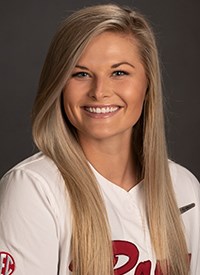 94. KB Sides, Alabama
Sides was selected to the All-Tournament team as a sophomore in 2019, finishing the year with a .304 batting average and twenty-two stolen bases.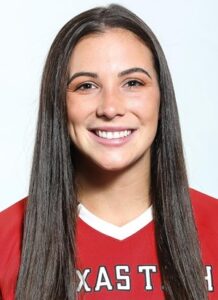 95. Erin Edmoundson, Texas Tech
The Red Raiders' pitching staff was quietly effective for the squad in their breakthrough 2019 campaign, and Edmoundson is the undoubted ace of that staff. She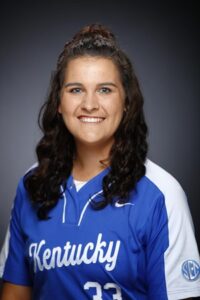 96. Alex Martens, Kentucky
The top returning weapon for the Wildcats' offense, Martens earned her first career all-region honor last season, and led her team with a series-clinching base hit against Alabama in a regular-season conference matchup.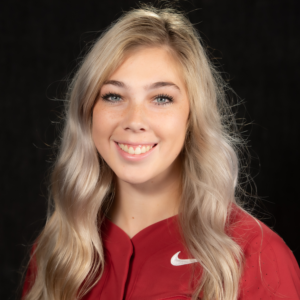 97. Danielle Gibson, Arkansas
Gibson earned fame last year after a 4-home run game that included her hitting for the home run "cycle". She enters her second year in Fayetteville in 2020.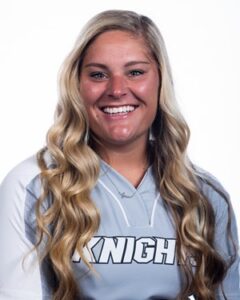 98. Alea White, UCF
Already among the ranks of the program's best hurlers, White should etch her name atop some Knights program records this year.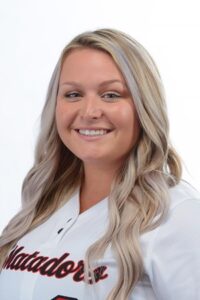 99. Megan Stevens, CSUN
The former Grand Canyon transfer enjoyed a breakout 2019, leading the Big West in seven statistical categories, including with a .430 batting average and .535 on-base percentage.
No. 100 – 150
---
100. Maddie Auginbaugh, Fordham
103. Lindsay Edwards, Louisiana Tech
106. Steffany Dickerson, Missouri State
107. Caylan Arnold, Florida State
109. Julie Rawls, Louisiana-Lafayette
110. Katie Keller, Northern Illinois
112. Takesha Saltern, Weber State
114. Marissa Guimbarda, Clemson
116. Keely Rochard, Virginia Tech
118. Hunter Levesque, Pittsburgh
121. Bradie Fillmore, Boise State
123. Hope Trautwein, North Texas
124. Kassidy Wilbur, Stephen F. Austin
128. Autumn Owen, Gardner Webb
130. Nikki Butler, New Mexico State
133. Jenny Jansen, Southern Illinois
136. Hailey Arteaga, Seton Hall
137. Breanna Roper, Georgia Tech
139. Kenzie Longanecker, Appalachian State
140. Tricia Awald, Georgia Tech
141. AnaMarie Bruni, South Florida
143. Lacey Sumerlin, Southern Miss
144. Sara Jubas, James Madison
146. Elizabeth Mason, Florida State
147. Kali Clement, Nicholls State
148. Bailey Lange, Wichita State
150. Rikelle Miller, Grambling
151. Shelby Deschamps, Norfolk State