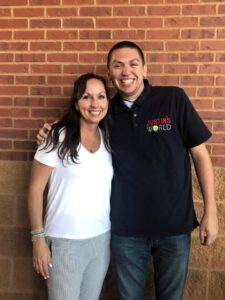 Justin McLeod

JWOS Owner and Managing Editor 


Bio coming soon!
[email protected]

—
–
–
–
–
–
–
–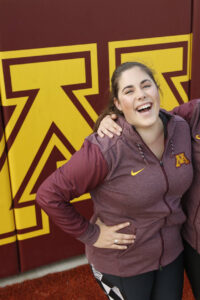 Michael Kyllo-Kittleson
JWOS Co-Managing Editor, Marketing, Web Support
[email protected]
Michael Kyllo-Kittleson joins the Justin's World of Softball staff after spending a year with Fastpitch News as editor-in-chief where she oversaw all collegiate and club content, social media, and administrative management. Prior to that, she spent eight years with the University of Minnesota Softball program during the tenure of head coach, Jessica Allister. After serving three years as a student-manager, Kyllo-Kittleson was named the first Director of Operations in program history. During that time the Gophers enjoyed unprecedented success earning a national No. 1 ranking in 2017, winning multiple Big Ten championships, and hosting a regional and advancing to the program's first Super Regional in 2014 to list a few of the program's accomplishments. Kyllo-Kittleson was also part of the 2017 NFCA Great Lakes Region Coaching Staff of the Year. She graduated from the University of Minnesota in 2013 with a degree in Journalism and Sport Management.
–
Cassie Tysarczyk


JWOS Contributor (Writer/Analyst)
A four-year letterwinner at Texas A&M, Cassie was a two-time team captain and was selected as a third-team All-American in 2014. She finished her playing career as an Aggie with a .301 career batting average and forty home runs. Following her collegiate career, Cassie played for three years in the National Pro Fastpitch league and served on the coaching staffs at Texas A&M; Miami (Ohio); and Houston.
–
Dr. Megan Turk


JWOS Contributor (Writer/Analyst)
A Baylor Bear from 2008-12, Megan was the starting third baseman in Waco for three years, including the 2011 squad that reached the Women's College World Series. The color analyst for Arkansas Razorbacks regular-season SEC Network broadcasts, Megan served as a regional analyst for ESPN in 2017 and has covered the Division II and Division III championship games, having worked the D3 championships annually since 2014. She earned her PhD in Health, Sport, and Exercise Science in 2018.
–
Nate Tompkins


JWOS Contributor (Writer)
Nate Tompkins is a former collegiate softball coach for SSAC and NAIA member Brewton-Parker College. He spent 4 years there as the pitching coach and recruiting coordinator for the softball program, after a 2 year stint at Tennessee Temple University. "Coach Nate" is a familiar face around the ballpark in the southeast, and known for working camps and clinics from coast to coast. Coach Nate has also served in the sports information department in different capacities for Jacksonville State University, Tennessee Temple University, and Brewton-Parker College. Coach Nate currently resides in Chattanooga, TN.